Mountain Bike Guide
For the Love of Dirt: Our Mountain Bike Guide
Whether you're seeking adventure, a break from your routine, or a challenging workout, there's a mountain bike that's perfect for you. We have an excellent selection of fat tire bikes that are ideally suited for our local bike trails and a friendly team of cyclist enthusiasts on hand to answer all of your MTB questions.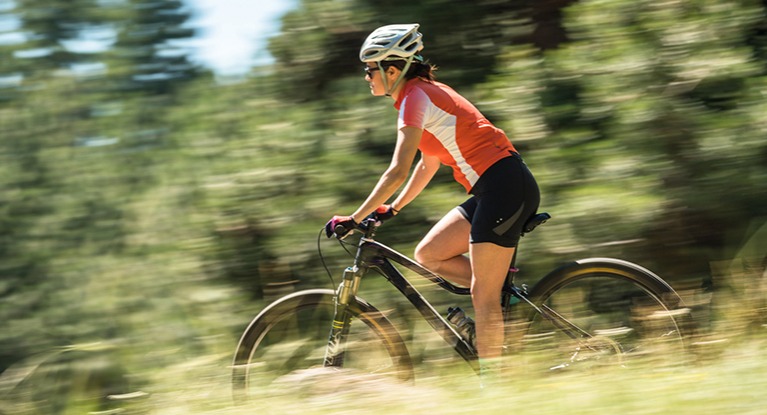 Hardtail Mountain Bike Guide
Hardtail, or front-suspension, mountain bikes are great all-around off-road machines. Their simple design makes them a good choice for riding trails, gravel paths, light bikepacking, and even pavement.
Full-Suspension Mountain Bike Guide
Full-suspension mountain bikes are designed to tackle a variety of tricky terrain. Having front and rear suspension helps keep both wheels in contact with the trail for better traction and control.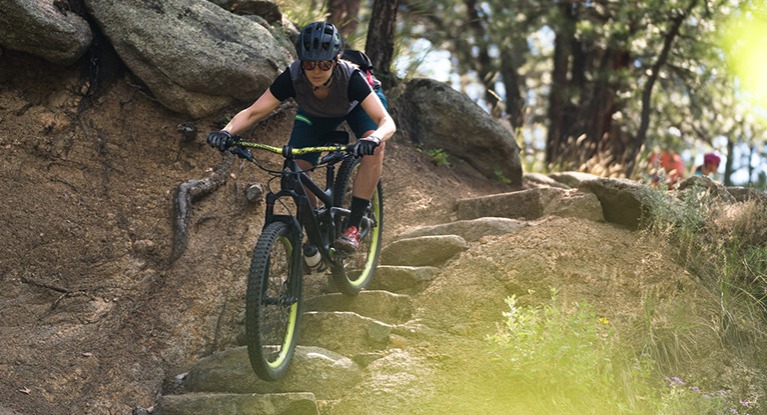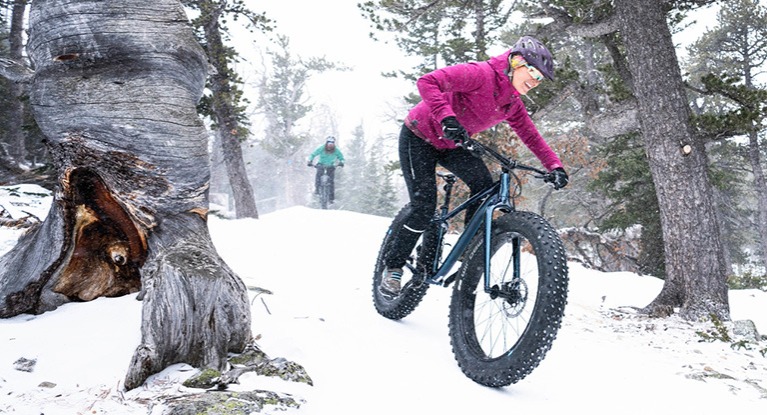 Mountain Bike Guide: Fat Bikes
Arguably the most fun bikes out there, fat bikes have nice, thick tires that allow you to tear through snow, sand, and any other sloppy conditions that you can find. If you're looking for traction and control, you want a fat bike.
Test Ride a Mountain Bike Today
Our team is knowledgeable and friendly, and we're here to help you find the right bike in the right size.